Thanks to a very amazing opportunity provided by the 3D printing company Shapeways, Half Craft Studio jewelry is on its way to South by Southwest, which is running this week and next week in Austin, TX. Not only is SXSW a great festival for music and film, but it has a large tech component and lots of great 3D printing-related events going on. If you're at the festival and spot our jewelry with Shapeways, snap a pic and send it our way!
Shapeways is sending representatives (and 3D printed goods, including ours) on an Amtrak train bound from LA to Austin and populated exclusively by social media influencers and creatives from companies like Thrillist, Maker Studios and Pop17. I really can't wait to see what ideas come out of putting a bunch of creative and talented people on a train for 33 hours. To follow the train's journey and get live updates, head over to Twitter and keep your eye on #amtraklive.
Here's our jewelry before we sent it out to Shapeways. Ready to conquer Austin and beyond!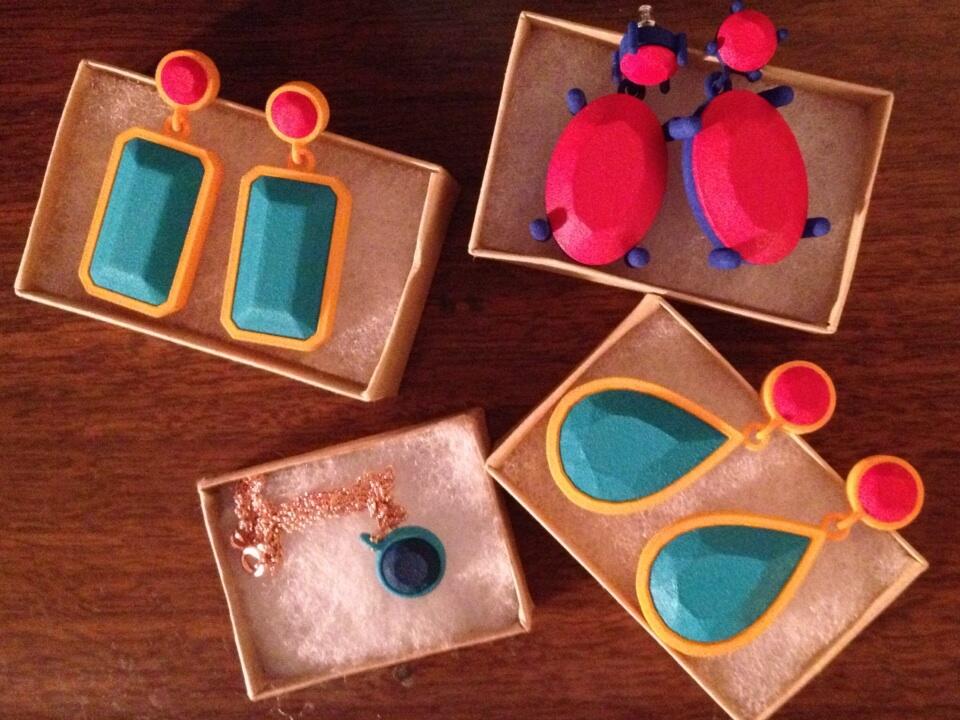 SXSW image via Chartio.